Tailor-made ebb and flow arenas
With us you choose whether you build your own track (with guidance) or outsource your project completely to us .
Combined with our many years of experience, we can offer every horse owner the ideal, sustainable floor for an appropriate budget.
The benefits of Equi-P
Unique ebb and flow system
Self-developed piste system, perfected thanks to our many years of experience.
Self-build or complete construction
Have your project carried out from A to Z, or get started yourself with our guidance.
Passionate family business
Innovative, driven team that communicates very quickly and always directly with you.
Years of optimal riding
Sustainable, safe arenas with expert knowledge and quality material.
This is what our customers say
"We chose an Equi-P arena in function of ease of maintenance and the health of our horses. Our arena is still as good as on day 1. We are very satisfied."
– Stal Lambrecht (Ledegem)
"The health of our horses is of the utmost importance. That's why the soil they work on every day is so important."
– Linico Horses (Hooglede)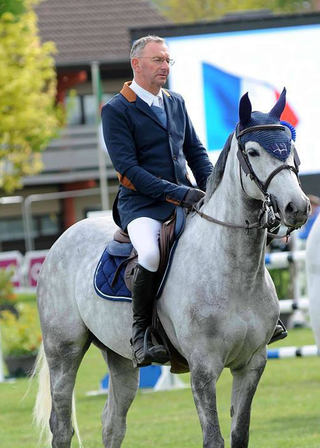 "Whether I am satisfied with my Equi-P horse arena? Absolutely not! I am extremely satisfied. I have nothing but praise for the service provided by Jan and his staff, both in terms of timing and the work done..."
–Yves Vilain (Ecuries)
"The Equi-P team consists of real professionals, with a great deal of knowledge, who advise us well. They always have a solution ready for problems that can arise at large equestrian complexes - such as ours."
–Les Ecuries d'Armelle (Agris)
"We had already decided in advance to have an ebb and flow arena built. Via-via we came into contact with Jan van Equi-P. Together with his team, he built our arena in a professional manner. After five years of We are still very satisfied with the result!"
– Veterinarian Bruno Beyne (Oostkamp)
"The construction of the track was a real challenge for the Equi-P team: our outdoor arena is located in an area where the ground is very wet. No sinecure, but I must say that the Equi-P team clearly knows how to handle it. The ebb and flow track has already proven its usefulness several times. If the track is under water, it will be dry enough to drive on after an hour."
–Le Clos d'Arion (Attiches)
"After four years I am still very happy with my ebb and flow piste. The soil can withstand all weather conditions: even when a 'monsoon rain' rushes over our piste, it is almost completely dry again after twenty minutes."
– Elevage Des Cédres Verts (Bourghelles)
"We are very satisfied with the service of Equi-P: for every question – from advice about embroidery to more explanation about certain construction techniques – we could easily contact Jan and his team."
– An-Sofie Coevoet